We Need You!

Our department is comprised of mostly volunteer responders. As our community continues to grow and change, there is a greater need for Fire and EMS services. You do not need a prior certification. We will help you find a class. Stop by the firehouse to pick up an application or click on the Members tab above.


Welcome to the website for the Cedarville Township Volunteer Fire Department. CTVFD provides Fire and EMS protection covering 55 square miles to the Village of Cedarville, Cedarville Township, and the northern portion of Ross Township in Greene County, Ohio. Our jurisdiction includes the 6,500 residents of Cedarville and Ross Townships as well as the 4,325 faculty, staff, and students who live and work at Cedarville University. We also serve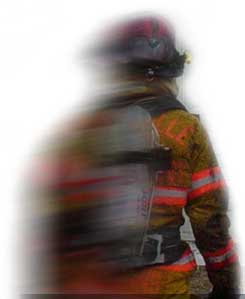 mutual aid for the surrounding jurisdictions assisting with EMS and Fire coverage. CTVFD responds to an average 700 calls per year. Our department is staffed almost entirely by volunteers from Cedarville or the campus of Cedarville University. CTVFD has two full-time employees, Chief Kyle Miller and Captain Kevin Brown, and between 40 and 50 volunteer members who are available to respond on calls.
Our goal is to provide quick and immediate fire and EMS coverage in the most efficient and cost effective way possible. We are radio dispatched through Greene Central Communications 911 Center. On average we can have a vehicle out the door responding to a call within five minutes of being dispatched. Volunteers respond from home, work or school to serve the village and township of Cedarville.
The village of Cedarville is located in Greene county at the intersection of US Route 42 and State Route 72 approximately 30 miles east of Dayton, Ohio. The town was founded in 1801. Cedarville has long been the home to Cedarville University a private, Baptist, liberal arts college. Cedarville is most notably known as the birthplace for U.S. Senator James H. Kyle who was known as the "Father of Labor Day."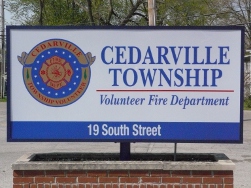 The Cedarville Township Volunteer Fire Department operates out of one fire station located at the intersection of US Route 42 and East Street in the Village of Cedarville. CTVFD is equipped with eight Fire and EMS vehicles consisting of a Chief's vehicle, an Engine, Ladder, Tanker, Brush Truck, two ALS Ambulances, and a special duty pickup truck.
If you would like to know more about our vehicles, click here to read more.

HIPAA Policy:
By law the Cedarville Fire Department is required to abide by privacy practices as outlined by the Health Insurance Portability and Accountability Act (HIPAA). To read our privacy practices click here or visit the community page.
Don't Be Left Behind:
Our main priority on any emergency scene of any incident is life safety. You can help... read more